Revival in Nigeria - 2013-2015
APOSTOLIC FOUNDATION
The gospel (The Good-news of our Lord Jesus Christ) of the New Testament traveled in 2 directions, to the Jews and to the Gentiles. The Living Waters was poured out into Jerusalem and from there it parted, half towards the former Sea (Eastern, Jewish), and the other half towards the hinder Sea (Western, Gentiles). Paul the Apostle puts it very clear to the Galatians:
"But contrariwise, when they saw that the gospel of the uncircumcision was committed unto me, as the gospel of the circumcision was unto Peter; (For he that wrought effectually in Peter to the apostleship of the circumcision, the same was mighty in me toward the Gentiles:)" - Gal.2:7-8.
We know it was Peter who opened the door to the Gentiles to enter into the Kingdom of heaven because he (Peter) had the keys, but the GRACE was given to Paul to lead the Gentiles in. (Matt.16:18-19. Eph.3:1-8.)
Watch the New Testament, Peter taught doctrines related to Salvation because he was the one who had the authority to open for the 3 classes of People of the world namely; The Jews (Acts 2:36-42), The Samaritans (Acts8: 12-18), and The Gentiles in the house of Cornelius (Acts 10:1-48).
Notice, that after the encounter in the house of Cornelius, the ministry of Peter started descending to come to a close. The lot fell on Paul to set the church in order, for it was the dispensation of the Gentiles. For this reason we must all follow Paul. "Brethren, be followers together of me, and mark them which walk so as ye have us for an ensample" -Phi.3:17.
LIFE ASSURANCE TABERNACLE.
I started witnessing somewhere around G.R.A by Ladipo Bus Stop on the Agege motor road sometimes in May 2006. I had just returned from a long missionary trip that cut across Uganda, Congo Republic and Democratic Republic of Congo. It was not too long when we started meeting every Wednesday and Friday evenings in front of my fatherís house at the T.T.S Quarters in Police College Ikeja, Lagos.
A year earlier, I was introduced to Pastor Billy Joseph though in his absence by Bro. Richard Gan, I did not meet him until September 2006. He talked with me warmly and asked what the Lord was laying in my heart concerning those that I was witnessing to. I did not really consider anything due to my constant trips to the mission field. He said to me, brother, go and gather the people for it is not good to baptize and throw them back into the denominations.
Those few words from the short counsel of Pastor Billy Joseph reminded me of an important incident that took place in Singapore in 2005. I was in the company of other believers in the house of Peter Wan, who was my host, and we got along talking about the message INVESTMENT by Bro. Branham, that God never loses any of his investments, and Bro. Peter Wan remarked, "Just like Brother Nice is moving into the interior parts of African and India selling the same policy". He stopped and said to me, "If you plant a home church in Nigeria, call it Life Assurance", and we all laughed.
So it was that as I left Brother Billy Joseph the commission was born in me to gather a portion of Godís true elected children for the appearing of the Lord Jesus Christ. In March 2007 Brother Billy Joseph came with some Believers and minister to us in the very first worship service held at Ikeja. Later that year we were also blessed by the visit of Bro. Richard Gan.
The Lordís blessing have been upon us in words and in deeds as this humble commission have been a source of encouragement to believers around the world. Our humble ministry by the grace of God has established new churches and strengthen already existing one in Nigeria and other parts of the world. Glory be to God!
Bro. Blessing Akpan Nice
bishopnice@yahoo.com
---
~ ~ ~ ~ ~ ~ ~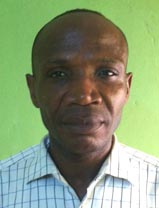 Newman James
The Mighty Warrior Tabernacle, Okokomaiko, Lagos
Shalom saints, I am Bro. Newman James Onyegbule from Umulogho, Obowu in Imo State, South East of Nigeria. I was born into a Roman Catholic family on 06-05-1972. My first encounter with Evangelicals was in 1989 when a team of a Pentecostal Youth Ministry ministered in our locality in Abriba now in Abia State. I joined the group and sincerely accepted the Lord Jesus Christ into my life.
The joy of reading my Bible and having to pray without images and relics have built in me great zeal for the Lord.
I made my first missionary trip up north to Nasarawa State, and was able to plant the first church in Akwanga, Lafia Local Government. The following year, I went to Ajaokuta, in Kogi State, and planted another church which was taken over by Deeper Life Bible Church. I returned to Imo State in 1999 and started a church in Umuoke village under Christ Resurrection Mission. I was sent to Ghana by Mountain of Fire Ministry, where I pastored a branch in Dasuma, Accra.
In all of these, I was very confused and unfulfilled, both in life and ministry. In 2001, I returned back to Nigeria and joined yet another denomination, but refused to accept any posting to serve as pastor.
Finally in the year 2004, after a week long fast, I was led to visit a church (Bride Assembly) just behind the one I was attending. It was on a Friday and they had their all night prayer meetings. During the prayers, I was called out by a ministering brother and given some prophetic messages by discernment. I heard the Word of God and was water baptized in the Name of Jesus Christ. I continued with the Bride Assembly until I was invited to help establish a new assembly in Ikotun area of Lagos.
In 2008, I started a new assembly in Ijegun area, and continued pressing on in the faith until I was introduced to the apostolic ministry of Bro. Blessing Akpan Nice. The revelation of the Lord Jesus Christ was unfolded to me in a more clearer way. I came in contact with this ministry at a time when I was about to call it quit. I was so encouraged by the selfless ministry of Bro. Nice, who had raised lots of ministers and helping smaller churches to stand.
He counseled me to relocate the church and with the constant support of the Outreach team of Life Assurance Tabernacle, we are growing both in spirit and in number.
I happened to be among a group of ministers who had followed the teachings of Amos Omoboriowo until the Lord delivered us through the ministry Bro. Nice. I was personally blessed by the book titled RELIGO by Bro. Richard Gan and his Apostolic ministry, whom we have come to understand and proudly follow as he is the mentor of our precious brother Nice.
One regular quote from bro. Nice, which he said he heard from Richard Gan is "any ministry that is self pointing is NOT of the Lord Jesus Christ".
I am most grateful to God for sending this spiritual understanding at a time when we needed it the most. May this testimony be a blessing to all the saints out there who truly want to return to the old apostolic path. Shalom!
Bro. Newman James Onyegbule
Okokomaiko, Lagos.
~ ~ ~ ~ ~ ~ ~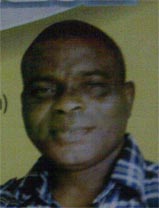 Pastor Ezekiel Dagbo
Assembly Of The Living God, Egbeda, Lagos
I am Bro. Ezekiel Dagbo, the pastor of the above mentioned church, and I am 60 years old. This is my testimony of how I came into the present day truth according to 2 Peter 1:12.
I was called into the ministry in 1995, before then I had served as an accountant and a tax consultant expert in Delta State and for the Lagos State Government.
I was attending Christ Temple Ministry and was encouraged to enrolled for a diploma in Christian ministry in 1995 while serving with the same Church. I was still in active business and was ministering on part time basis. I continued to study theology and obtained a B.A. and a M.A. in Christian Ministry/Theology.
There was an inner hunger for more of God, and it was evident that I was not spiritually fulfilled, so I gave up some businesses to create more time for the work of God.
I served as an Associate Pastor at Victory Family Assembly Intíl Church from 2003 until 2008 in Gowon Estate, Lagos. My evangelistic life grew and I planted a church (Assembly of the Living God Ministry) in Egbeda, Lagos in 2009.
In 2014, I was invited by a minister (Pastor Moses Cyprin) whom I had been holding talks with to meet his Overseer. I had noticed changes in the ministration of this particular minister and he often spoke about the End Time Message. I finally made out time to visit his pastor on a Wednesday, and we got to discuss deeply the things of God.
I had great knowledge in the mainstream theology, but this preacher was somehow on the opposite side, yet sadly he was correct, as everything he said was proven from the Bible.
I left quietly, and promised to re-visit but did not as I wanted to be sure that I was not venturing into something else than the Word. Finally through the brother, Moses Cyprin, I was able to re-visit and this time it was on a fellowship day. I listened to the ministration by Pastor Nice. He had boldness, and the Scripture seemed to be flowing directly from inside of him. He berated the denominations and all organized religions constructively, and left his hearers to decide what side they wanted to belong. The Name of the Lord Jesus Christ was lifted as the only chosen place of safety where any man can meet with God.
I observed that there were other ministers who had their own churches in attendance and was told that they adjusted their weekly programs to be able to partake in that meeting, so I went home and changed our midweek service from Wednesday to Tuesday. I was introduced to the ministry of William Branham, a "Back to the Bible ministry". Bro. Nice started visiting us every Tuesday to teach the church and this led to our baptizing 5 of the believers, as I and one of my sons (Godswill) had already been water baptized in the Name of Jesus Christ after a meeting at Pastor Niceís assembly.
I used to own a Printing Press as one of my businesses, so when I saw that Bro. Nice and Life Assurance Tabernacle were printing large quantities of Prophetic Revelation books, both in English and French, I decided to volunteer to put in my experience to make this vision achievable.
My joy is full as our weekly church services are being revived by pure Holy Ghost teachings that is building genuine faith in the believers. We thank the Lord Jesus Christ for the humble ministry of Bro. Richard Gan and Prophetic Revelation for the time he has taken to write wonderful materials which has become useful tools for our growth and evangelism. I have been blessed by the book titled ďHoly City New Jerusalem and the Sin of HamĒ, and have personally made more copies available for other believers to the glory of God. Shalom! Shalom!! Shalom!!!
Bro. Ezekiel Dagbo
Assembly of the Living God Church
Egbeda, Lagos.
~ ~ ~ ~ ~ ~ ~