VISIT TO THE USA,
23 June to 21 July 2005
This visit to the USA has been a real blessing to me and many others as well. It was a joy to "to make all men see what is the fellowship of the mystery, which from the beginning of the world hath been hid in God, who created all things by Jesus Christ: to the intent that now unto the principalities and powers in heavenly places might be known by the church the manifold wisdom of God, according to the eternal purpose which he purposed in Christ Jesus our Lord: in whom we have boldness and access with confidence by the faith of him" (Gal.3:9-12).
My daughter, Zoe, and son-in-law, Clement, accommodated me in their apartment in Mountain View (Palo Alto), California when I arrived on the 23 June. A brother, David Rajan, who recently came across my website came to see me the day after. He had been attending the church of Bro. Ernest Hawtin in Oakland for some years before he switched over to a church in Sacramento, pastored by a David Sidhu. I had told him to call Bro. Hawtin about my visiting the States and see if he would have me come over to have a fellowship with him (after all the many years of "separation" that we have had over a "difference of opinion").
It was good to hear that I was not only welcomed to his assembly but was invited to minister the Word of the Lord to the saints. So I went and preached the Word on the Sunday morning. It was a joy to meet with the folks again.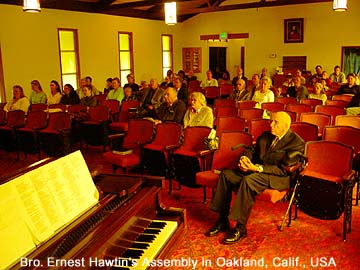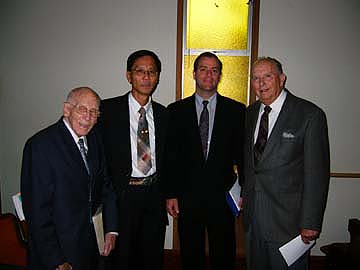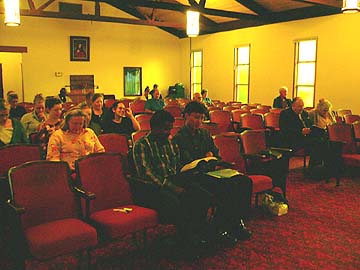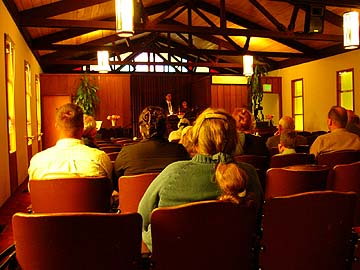 The same evening, my children and I, together with David Rajan and his family, drove to Sacramento to minister the Word to Pastor David Sidhu's church. I preached on THE ABSOLUTE: THE SUFFICIENCY OF THE SACRED SCRIPTURES and how one should take heed not only on what one hears but how one hears concerning the preaching of the Word, especially the messages of the prophet William Branham.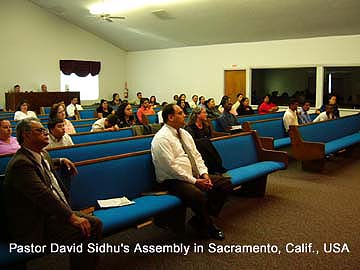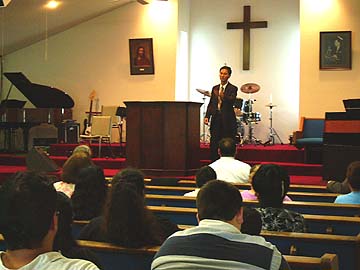 The following day, the children and I flew to Denver, Colorado to stay a night with my sister's family before we rented a car and drove to Omaha, Nebraska to meet with the Pipers - David and Jennie, and of course, their little congregation of believers.
It was during this part of the trip that I was able to take
a little time off to relax and have a little "fun and adventure". Bro. Jim Haverkamp and some youths had organized a canoeing and kayaking trip down some rivers in Missouri. They are certainly a group of wonderful young people that one could ever get to meet.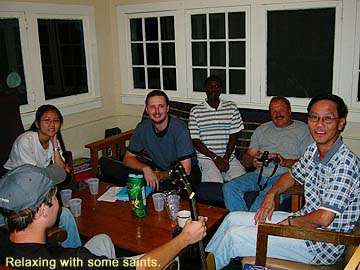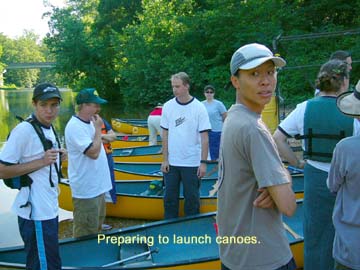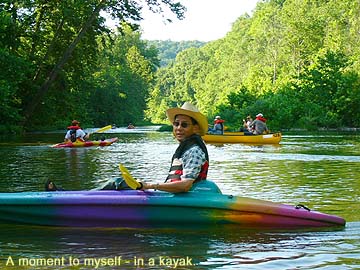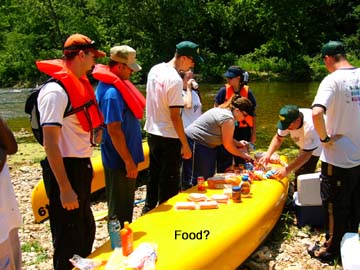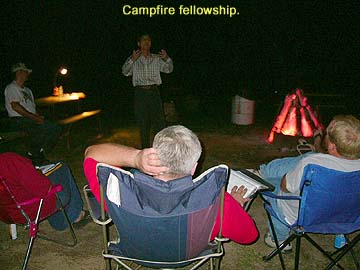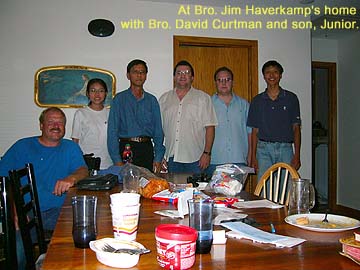 After the "wet time" I had a short time
of fellowship with Bro. David Curtman
and his son, Junior.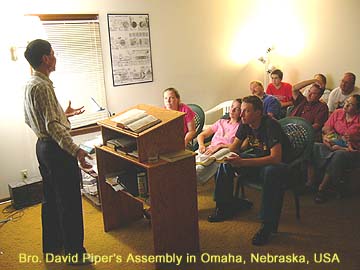 ~ ~ ~ ~ ~
Clement and Zoe flew back to California while
I returned to Omaha for another two days
before flying to Chicago, Illinois on July 7
to meet up with Bro. Nan Khorn.

Nan Khorn has a desire to see the Cambodian Christians who gather in his uncle's home on Sunday to see the light of the God's Truth for the present day.
Staying in Chicago was a treat of sorts for me
as I enjoyed the varieties of fresh herbs that came
with the Cambodian-Vietnamese type noodle soup.
I enjoyed them greatly.
This is the church in Chicago downtown where Bro. Branham once preached in.

On the following Sunday morning, I was at Bro. Ken Walker's church in Joliet. It's always a blessing to fellowship with believers who can look at the Bible as our sole authority of the Faith.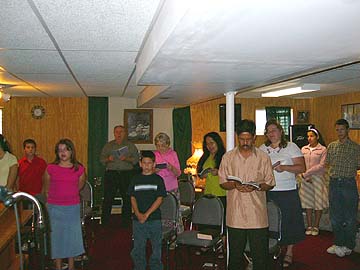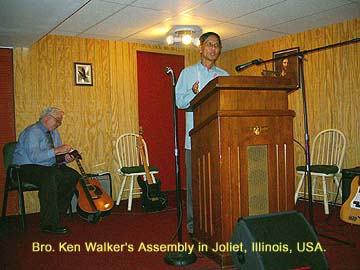 Roanoke, Virginia was my last destination in the east and Bro. Sam Spangler's church
was where I went. There are not many believers in the church. Starting a church is difficult
if one takes a firm stand for the Absolute Authority of the Scriptures
in the midst of a sea of fanaticism. Certainly Sam Spangler needs our prayers.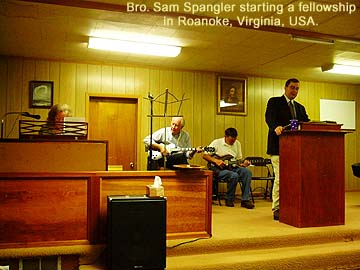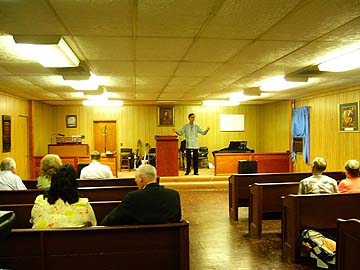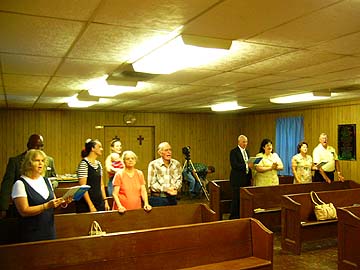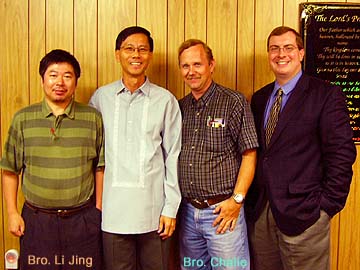 Last stop for me was in Tucson, Arizona, in the home of Bro. Stephen Martin and family.
I have known them since 1980 when I first met them in California. We are family.
I stayed there for only a night. Clement and Zoe had also driven there from California.
We had a Sunday service (17 July) before we drove towards California for home in Mountain View.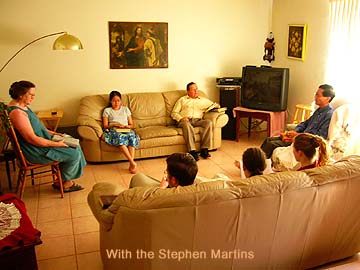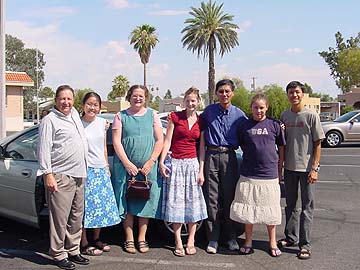 The evening before I left for the airport I was again invited to minister the Word to the believers
in Bro. Hawtin's church in Oakland.
~ ~ ~ ~ ~ ~ ~
Past midnight, as the SIA Boeing plane took off for my flight home to Singapore,
an unfortunate event took place. An engine malfunctioned and the plane had to turn back to the airport.
The plane was grounded for repair and I found my way to an alternate flight on United Airlines
that took me home 12½ hours late. That really squashed up my body time clock that I had already set
to fight jet lag. It took me at least 2 days to set the body time clock back in order.