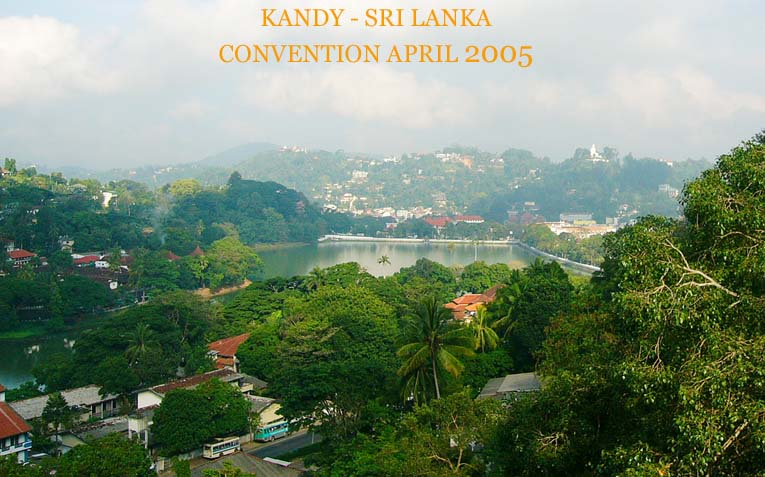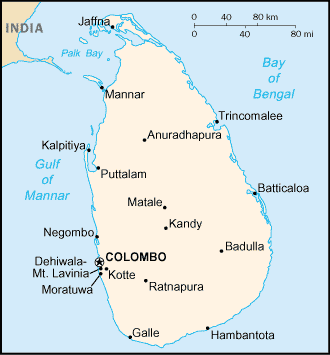 Nearly three years ago I visited Sri Lanka and ministered in a convention in the hilly city of Kandy. This time, the convention was again held in the same city. The reason for that is the city is conveniently accessible as it is situated almost in the centre of the island.
There were more believers and truth seekers in this convention than the last one.
Here is Bro. Chandula's REPORT ON THE CONVENTION.
With much prayer and planning by dedicated & committed faithful servants of God, a successful convention was concluded for the Bride of the Lord Jesus Christ in Sri Lanka.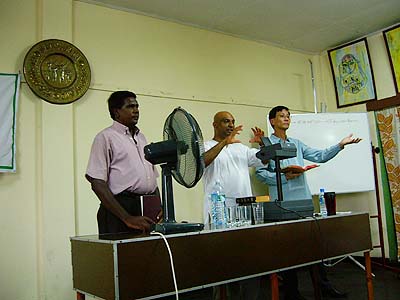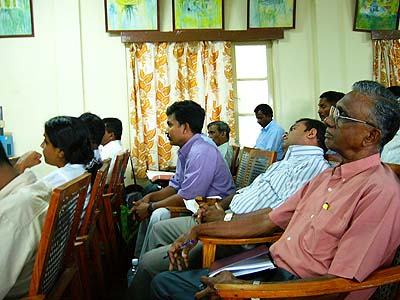 The convention started on April 22nd and concluded on April 24th. It was held in a very scenic beautiful city of Kandy, the hill capital of Sri Lanka. Around 130 – 140 believers from all the believing churches in Sri Lanka, from the North, South, East & West gathered at a hostel run by a semi government organization. Almost 10 churches of believers, together with their respective Pastors, had this wonderful privilege of spending 3 days in the presence of God, worshipping and being treated with the wonderful apostolic ministry by Brother Richard Gan.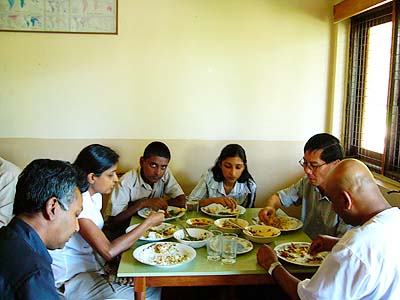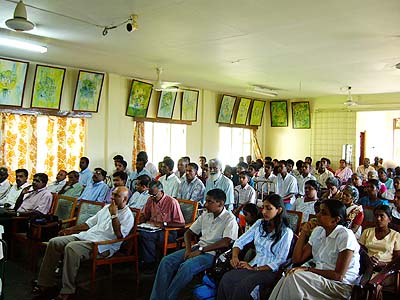 During these 3 days, the believers spent a time of refreshing revelation on the hidden manna of the Word and prophetic ministry of which we were expounded on the times in which we are in God's divine calendar and the many things that would be unfolded shortly.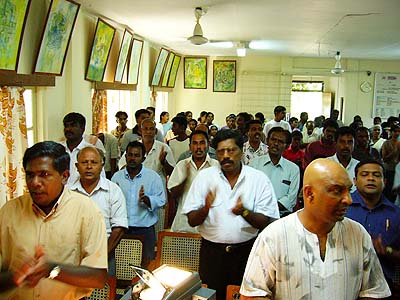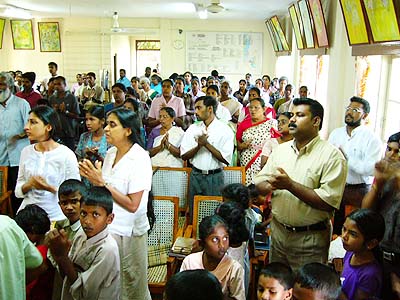 From the question of 'What shall we do with Jesus who is called Lord and Christ' to the final preparation for the Bride to hear the final Word for the translation, all these teachings were so wonderfully expounded to all the believers who were gathered there.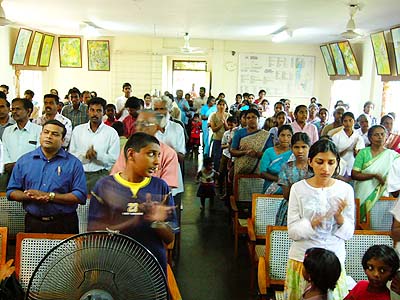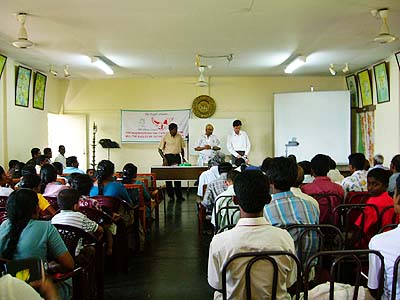 With grateful thanks to God for this timely opportunity he gave the Bride for this wonderful convention to be able to sit under the Apostolic ministry which are Words spoken to the Bride in order to receive the rapturing faith, I would like to take this opportunity to thank Brother Richard Gan for taking time off to come to Sri Lanka and spend this wonderful time with us and on behalf of the following churches in Sri Lanka, I convey my appreciation to the Singapore Church and Brother Gan for their Ministry:
Churches in Matale, Bandarawela, Kotagala, Kandy, Mannar, Kilinochchi, Trincomalee and Colombo.