A BRIEF REPORT OF JAMES VEREMU'S
SINGAPORE-PHILIPPINES-CAMBODIA TRIP
26 March to 3 June 2014


26 March - I left home around 10am and was escorted to the Harare International Airport by my wife, son and daughter in law. I checked in and left for Singapore via Lusaka (Zambia), Addis Ababa (Ethiopia) and Bangkok (Thailand). Bro. Gan received me at Changi International Airport and escorted me to Bro. Kathisaran's house where I was to lodge during my stay in Singapore. This was evening of the 27 March.
28 March (Friday) - I attended my first service in Bro. Gan's fellowship in the evening. On the following Sunday (30 march) we had two services, one in the morning and another in the afternoon.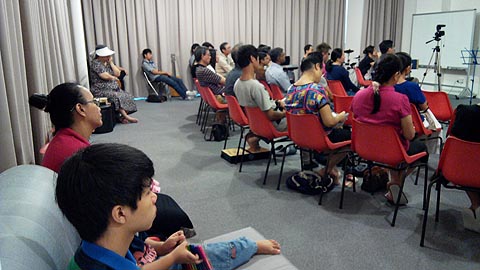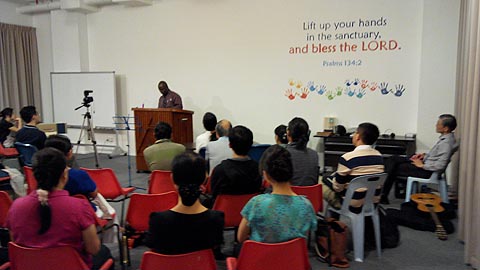 1 April - I left Singapore for the Philippines. Bro. Nonoy received me at the airport in Manila and took me to his home. On the morrow I preached in his church.
4 April - I was escorted by Bro. Nonoy, his wife and son to the airport for my flight to Iloilo, a city in Central Philippines. I was received by Bro. Andrew Durano, the pastor of a church in Leon, a small place outside the city. He took me to lodge in the home of Bro. Allan. Bro. Allan and his wife are a very hospitable Christian couple. I spend two days here and had three services. The church was blessed and the saints a wonderful time of fellowship.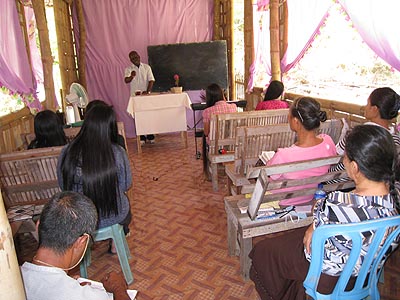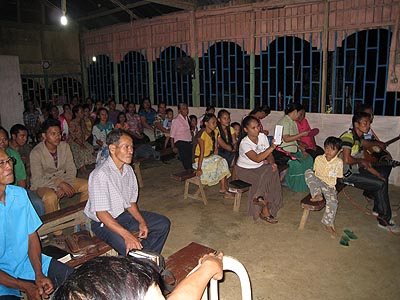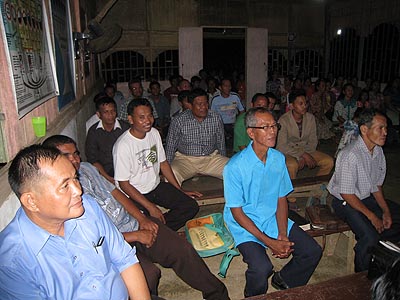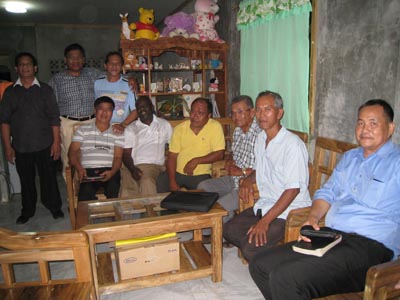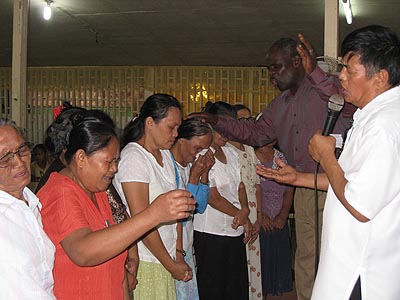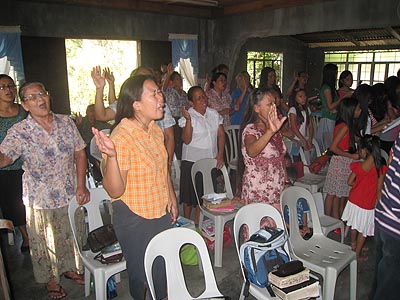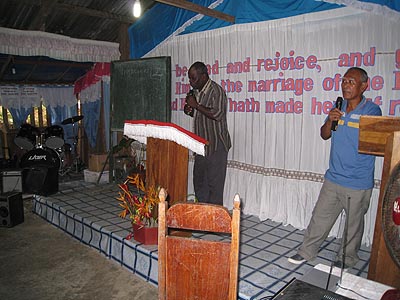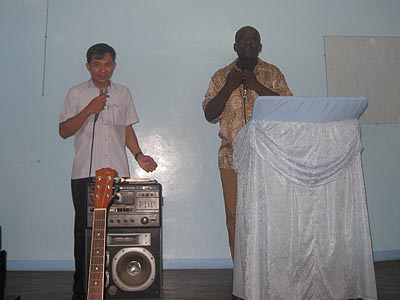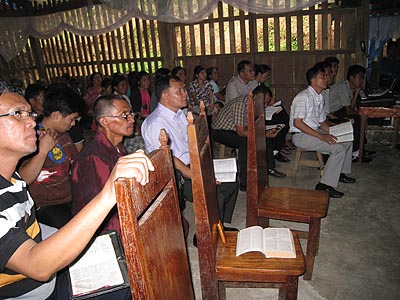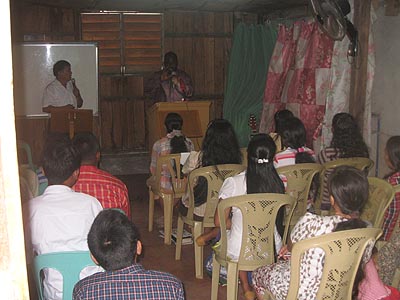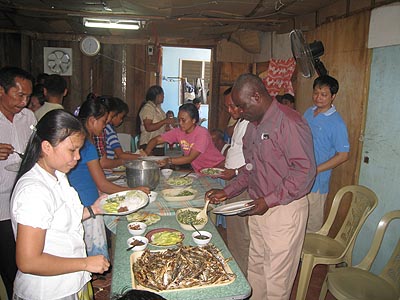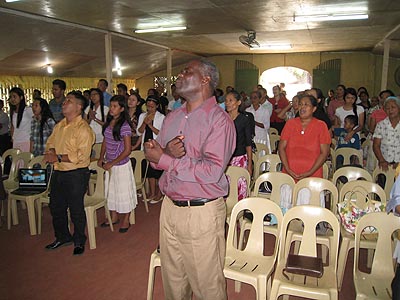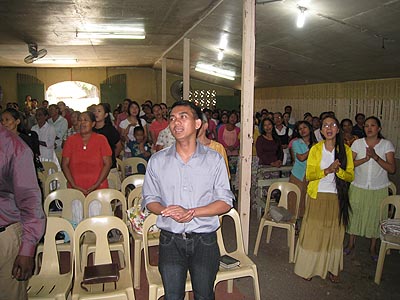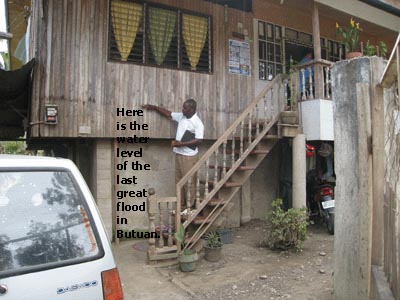 6 April - In the afternoon I left with Pastor Andrew to board a ferry to Cebu City in Central Philippines where we were connected onto another ferry that took us to Bontoc, a city in the Province of Leyte. We arrived the day following, and Bro. Edgar Resos the pastor of a local church received us into his home. From 8-10 April, we had a total of six services. What a great time of fellowship we had! Bro. Orsel Dumanon, a pastor of Butuan City church, joined us and was my interpreter.
11 April - Bro. Obus, pastor of another church in Bontoc, took me to a mountain village outside Bontoc called Pinamonoan where there was a convention for three days. We had a total of nine services.
14 April - Bro. Orsel and I left for Butuan City in Mindanao Province, Southern Philippines, by ferry boat and bus arriving there close to midnight.
16 April - Pastor Lito from Cabadbaran, a city about 40km from Butuan, came to take me there for a fellowship in his church.
17-20 April - We had the Easter Convention in Bro. Orsel's church. In all we had 10 services.
20 April - Pastors Orsel, Lito, and some believers from Butuan and Cabadbaran went to a village about 30km from Butuan for a service at a local church there pastored by Bro. Rufino Ligas.
21 April - Bro. Orsel and I left for a place called Bacuag. We had an afternoon service after which we left for a fishing village, Sooton. I was in this village first in the late 90s and again in 2012. The church then was very small but now it has grown in number and spirituality and the Lord is blessing them both physically and spiritually. The following two days, 22-23 April, we had 4 services. In the afternoon of 23 April, Bro. Orsel returned to Butuan City. He had a cold that hit hard on his body. I remained in Cabadbaran for an evening service and the following day left for Butuan City.
25 April - At 5am, Brother Orsel and I left for Davao City (some 200km away) by bus to catch our flight to Zambaoga, a city in way south in Southern Philippines. We were received at the airport by Pastor David Kwan and Bro. Jerry, a Deacon in the church. They were taken to lodge in a local hotel. For the next two days we had some wonderful fellowship around the Word.
28 April - Bro. Orsel flew back to Davao for Butuan City and I flew to Manila. There was a delay of over 2 hours because of the visit of President Obama in Manila. At Manila I was received by Bro. Nonoy and Pastor Michael Ortiz of Candelaria church, some two hours drive from Manila. Bro. Michael and I boarded a bus for his home where we had a service the next day in the morning. In the afternoon we left for Manila, and on the next afternoon Bro. Nonoy and Bro Michael took me to the airport for the flight to Singapore.
30 April - Upon arriving in Singapore, I made my way to Bro. Kathisaran's apartment. Traveling around Singapore is a bliss.
4 May - As usual there were two services at Bro. Gan's fellowship where I preached.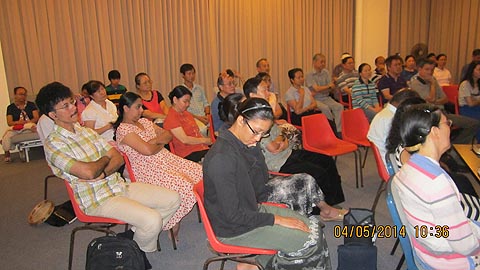 5 May - I was sent off by Bro. Gan to Cambodia. Bro. Israel and his wife Deborah met me at Phnom Penh Airport. Here I had a little problem with the immigration officials who were reluctant to issue me a visa. But after some time and deliberations which involved even Bro. Israel being questioned and a local Cambodian confirming his authenticity (because he did not carry any identification with him). I was finally issued with a visa. Bro. Israel and his wife took me to stay with them in their home.
9 May - The three of us set off from Phnom Penh for the province of Takeo near the boarder with Vietnam. We arrived in the evening and booked into a rest house. In the evening we met a local pastor named Lak and had some time with him. The following day, being Sunday, we went for fellowship at a church in a village pasored by a very zealous young man. His name is Sarun. In the afternoon we went to Pastor Lak's church in another village called Ton Lope. We had wonderful services in these places.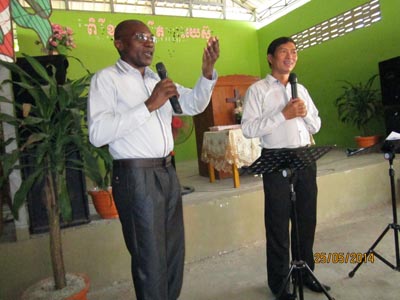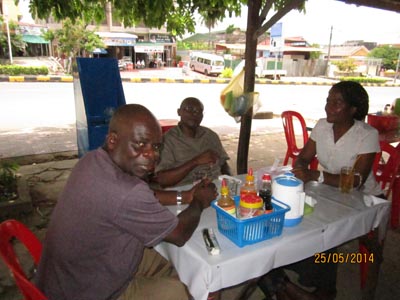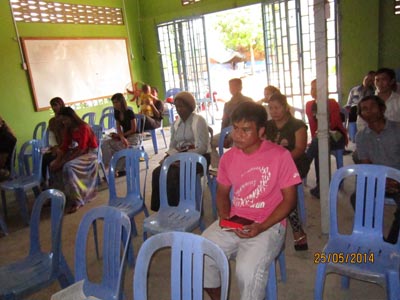 13 May - We went to another village church, about 35km away from our lodging place in Kon Pot Province to minister. The pastor is also a young man Bro. Ratane, a friend of Pastor Sarun. We had a good service and fellowship.
14 May - We returned to Phnom Penh.
18 May - We had a morning service at the Voice of God Library where Bro. Israel is the Manager. It was a blessed time of fellowship.
24 May (Saturday) - Bro. Israel, his wife and I boarded a bus to Sihanduk Ville. a town 223km from Phnom Penh. There we checked into a rest house. Pastor David, a pastor of a local church in the town, came to meet us at the lodge. The next day, we had a Sunday morning and evening services at his church. On Monday 26 May, we returned to Phnom Penh.
29 May - I flew back to Singapore and went again to Bro Kathirasan's apartment. In the evening Bro Gan and his brother, Henry, came to take me to his brother's home to stay as I desired to go sailing with his brother on Saturday. Unfortunately a funeral had to be held for the demise of one of his sister-in-laws.
30 May & 1 June - There was the Friday meeting and again two meetings on Sunday at Bro. Gan's church.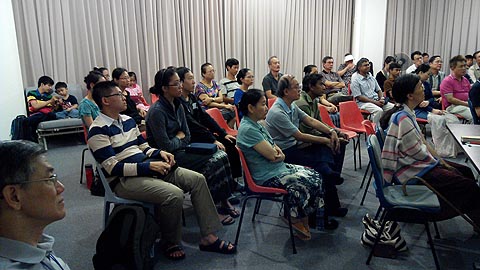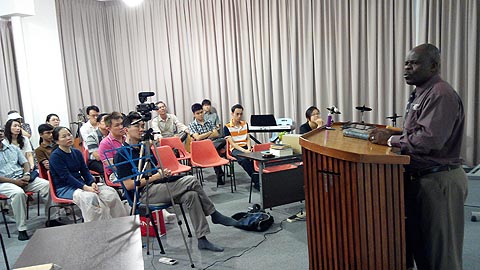 3 June - I left Singapore for home and arrived on the following day to find the church and family all happy and well.
My heartfelt gratitude goes to the saints in Singapore and Philippine for their hospitality and support. I have great respect and honor for Bro. Israel and his wife Deborah for their sacrifice and commitment to the work of God in Cambodia.