FIJIAN CONVENTION
18th - 30th October 2006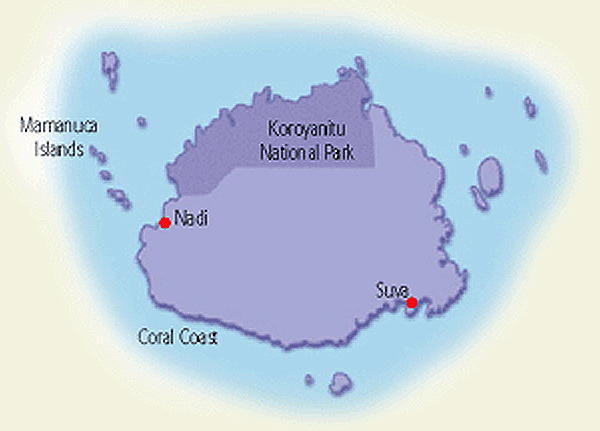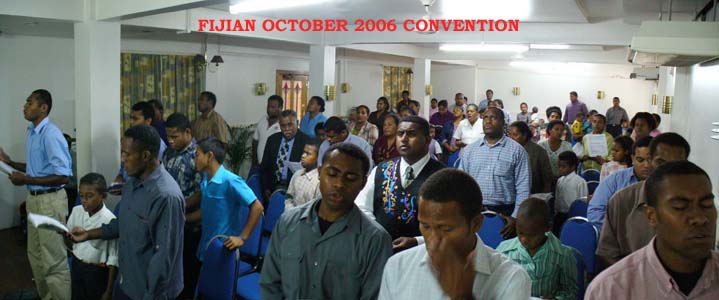 The second half of October 2006 saw me with the saints of God in Fiji for the third time.
It was a joyous time for everyone to come together and fellowship around the Word of God.
I was blessed to see the saints in good spiritual health, walking in the light of the Word of God.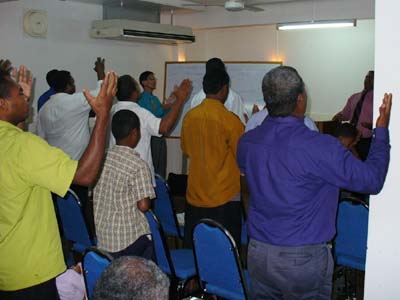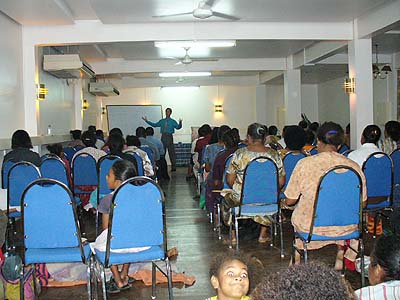 I arrived at Nadi Airport in the evening, an hour later than scheduled,
some 15 hours after leaving home.
Ni Sa Bula! greeted me. The pastor, Bro. Tuidraki, and several other brethren
and a sister were at the airport to receive me.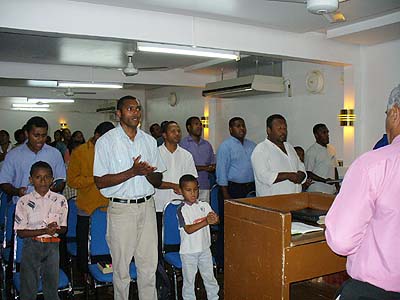 The meetings were held in a Function Room of a hotel on the Fridays, Saturdays and Sundays
during the two weeks I was there. A total of 11 services was held with services being conducted
once in the morning and once in the afternoon. Each meeting lasted about 3 hours or more.
Several sub topics of Scripture were intertwined with the main subjects on
The Evidence of the Holy Spirit Baptism, The Eagle, The Serpent and The Dove,
The Stones of Fire and Predestination by God's Foreknowledge.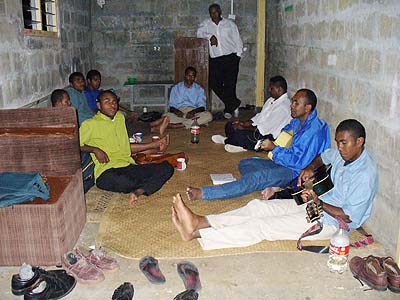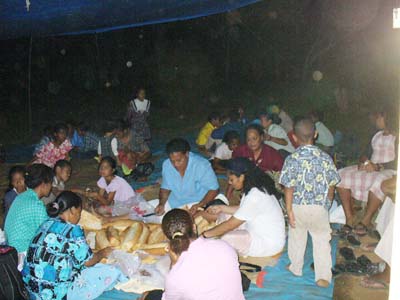 There were a few new faces in the assembly.
One is a brother, who came out of the Seventh Day Adventist Church,
whose wife and her siblings and mother are with an Endtime Message Assembly in Suva.
Bro. Tui and I had the privilege to visit this church and held two meetings with the believers there.
Suva is about a 3-hour drive from Nadi on the southern coastal road of the island.
Meetings With The Believers In Suva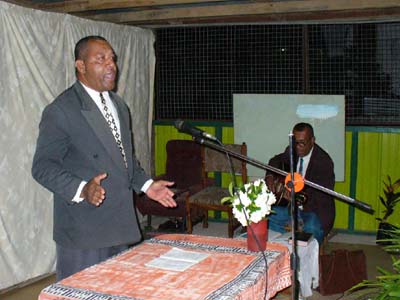 The two meetings were held on Tuesday and Wednesday evening in the compound
just beside the house of a believer.
Like Bro. Tui's assembly, this assembly also separated itself from the Branhamite pastor in Suva whose nicolaitane spirit still holds sway on many of his members.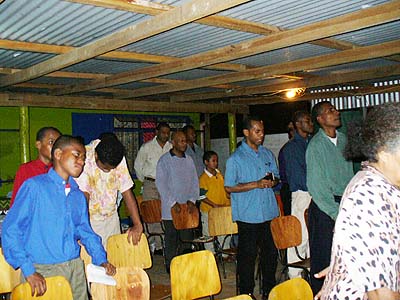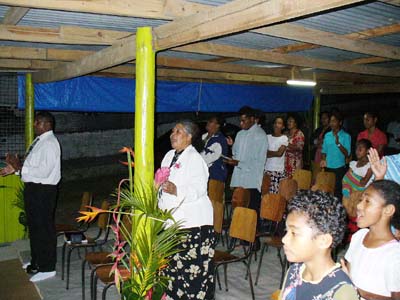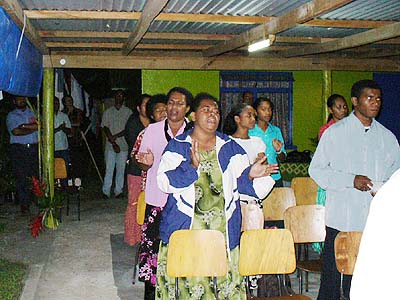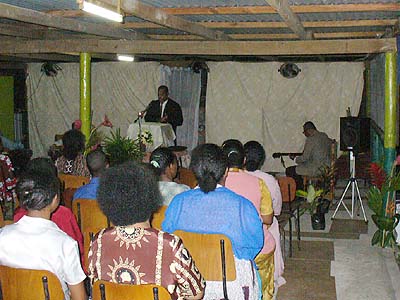 In the ministration of the Word, I highlighted on truthfully returning to our Father's Faith.
I exhorted and admonished the saints on the importance of staying with
THE WORD which is our Only Foundation.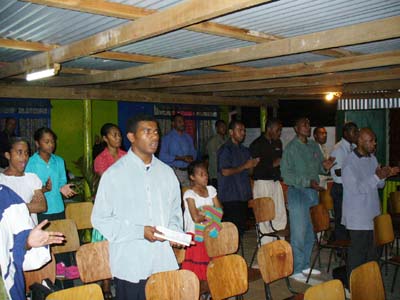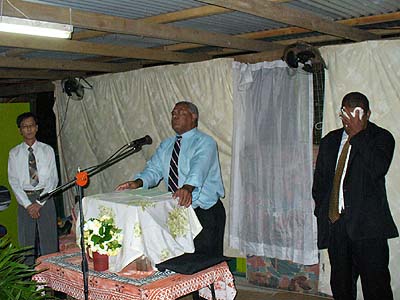 In all, it was a wonderful and pleasant visit, especially in seeing the saints
continuing steadfastly in the Apostolic Doctrine and in the witnessing of the same.
Once again, saying "Moci" and bidding "Farewell" was always tearful.
The hospitality and comfort given to me were wonderful.
May the Lord bless each one and all.
Vinaka Vakelevu.